About Gulfcoast Appliance Repair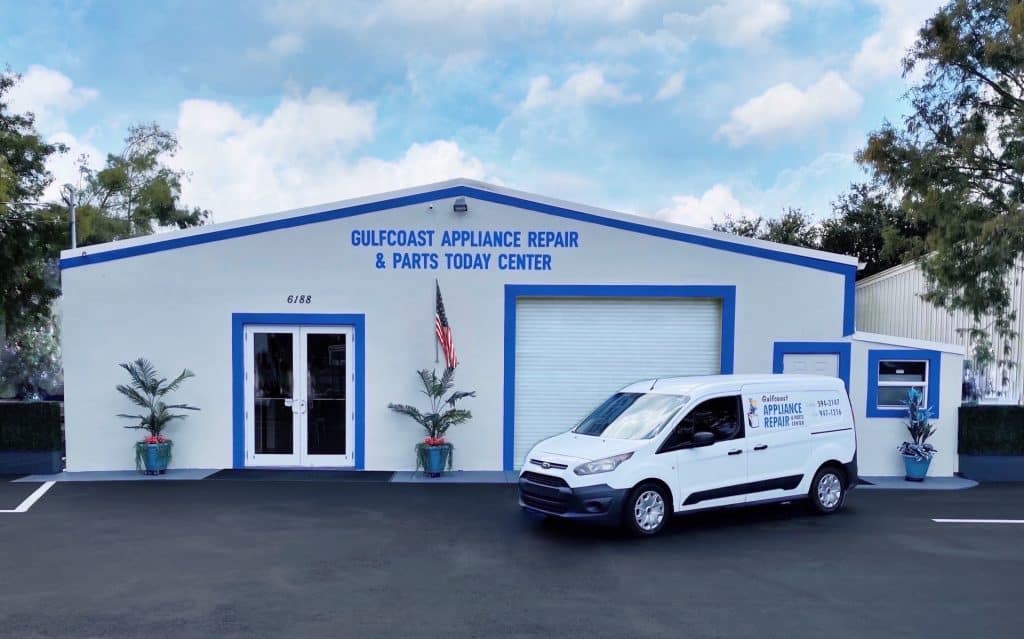 For over 20 years, Gulfcoast Appliance Repair has been serving communities within Collier and Lee Counties including Naples, Bonita Springs, Estero, Ft. Myers, Cape Coral, North Ft. Myers.
Gulfcoast is an owner operated company and is a member of Professional Service Association (PSA) and Naples Business Alliance.
PSA is an organization of professional companies which meets certain criteria regarding quality of service. The Naples Business Alliance is a group of companies within our area which maintain a high standard and quality of service in our field. With over 100 years of experience within the company, Gulfcoast has been providing service in Lee and Collier counties for over 20 years.
Our Parts Today Center:
Our focus is to provide appliance parts at retail to the do-it-yourself home repair person and we will assist you in any way possible with information to help you with the repair of your appliance. The highly trained and qualified staff would be happy to help you with all of your questions regarding parts, service of your appliance.  The parts today center stocks all genuine manufacturer parts as well as some generic after market parts. With years of industry experience, Gulfcoast Appliance Repair offers a team of factory trained service experts.
Our service technicians:
Have updated factory training 4 times a year by the manufactures. Every ninety days they have a service and review product line change and update meeting. Your service professional will have access to all manufactures when servicing your appliance back to manufacture specifications.
Our service trucks:
Are stocked with manufacture recommended parts to better complete your repair the first time in your home. Our parts department is available for the customer that prefer to fix their own appliance. Our Parts Today stock's several manufacture for all appliances. If we do not have it in stock in our Naples location we can get it in 24-48 hours. Or you can purchase online and have it mailed to your home directly. If you bring your part in or model number we can look up any part for you.
Our customer service team:
Is trained to make the customers experience flawless. From scheduling your appointment to updates on part orders through the final completion of your repair they want you to have a successful experience. The team is trained on knowing if your product is covered under manufacture warranty from your model and serial number provided. The support staff has immediate accessibility to the service technicians out in the field and the manufactures if you need any updates.
Your customer service team and service technician are accountable for you having a successful service experience!